Get Your Project Seen
---
The LBRYnomics Community is looking for projects to highlight on our LBRY://Nomics channel.
With over 129k followers, our channel is the most followed non LBRY Inc / Odysee Inc channel on the entire network.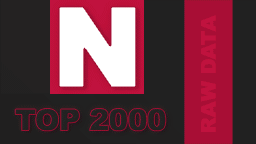 If you have a good LBRY project and would like it featured on the LBRYnomics channel, please follow the instructions below and we'll post it for you on LBRYnomics
Make a nicely presented post about your project that is in an accessible area to grab, such as Google Docs.
Include images if you can
Make it Layman, so a typical person can understand it.
Include links to your project if available and your LBRY channel link.
Include your wallet address for public funding CTA's.
Please use the Projects channel in our community server to register your interest.
Crowd Funding
We also have a crowd funding channel in our community, for anyone with a good idea, wanting to raise funding form the community. @Madiator2011 has already used this service successfully.
We are also looking to create a version of @grin's Quadratic Funding proposal, using funds generated from our channel posts. So keep an eye out for that.
Kind regards,
Team LBRY://Nomics.
An independent community project.